REDSTONE DISC GOLF PARK - NOW OPEN
We are excited to announce that Redstone Golf Park now has a permanent Disc Golf course.
The Disc Golf course has been designed to work alongside and integrate with the ball golf course. This means that disc golfers throw in the same hole direction and in some cases share the same fairways.

At this stage, the course signage is temporary until there has been a merging period of approximately 6 months. After that time there will be a better understanding of mowing considerations, maintenance requirements, how surface water will affect tee areas, player speeds and other considerations before finalising the permanent signage.
 Our thanks to Haydn Shore at Disc Shop NZ for his expert design and installation of Redstone's very own Disc Golf course.
The Disc Golf course has three marked 9 hole courses to suit all levels of ability. Green markers represent the Beginner Tees suitable for all social gathering such as Families, Youth Groups, Social Clubs, Corporate Groups, Stag do's and more.

Blue markers indicate the Club Tees suitable for regular disc golfers who know how to throw and want to session over and over.

Red markers are the Pro Tees designed for big arm throwers and top level players who accept the challenge of this fantastic Redstone Disc Golf Course.

NB: We highly recommend that players Tee from the Green Tees the first time they play. This will help players understand the flow of the course and see where the baskets are positioned.  It is a great warm up and still provides a challenge to all levels of player. 
Please check in with the office / cafe on arrival.
The course is loaded on the Udisc App but please note there is very little (if any) cell phone coverage on the course so the app doesn't work to guide you round the holes. A Temporary Map is however available at the Cafe/Clubroom to photograph. Using the map and the ball golf course signage makes the course fairly easy to navigate. Any additional course instructions will be given upon registration before commencing the course. 
Green Fees
$10 Casual players per day
$7 Nelson Tasman Disc Golf Members (please sure you have your BagTag / Member cards on hand)
$5 school goers per day
$20 per family, up to 5 members
Discs are available for hire - $5 per disc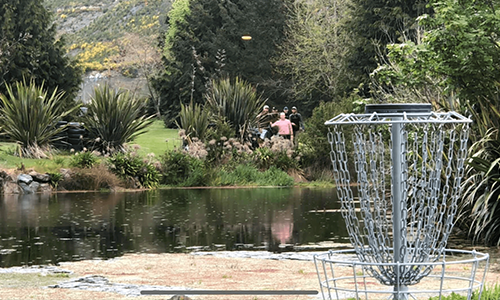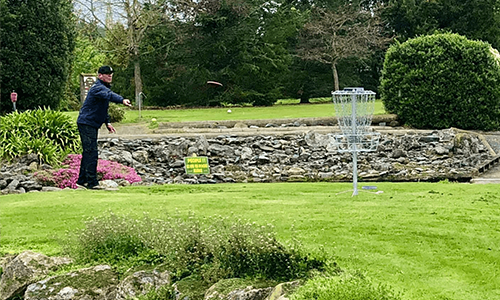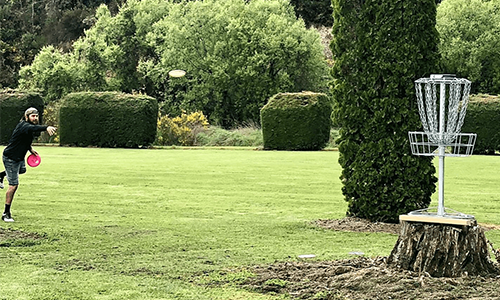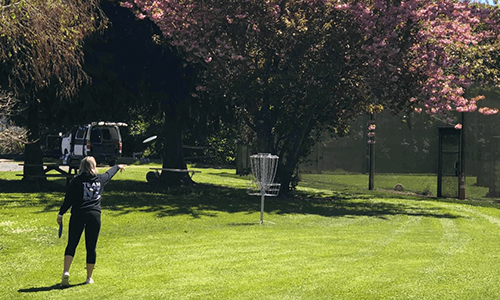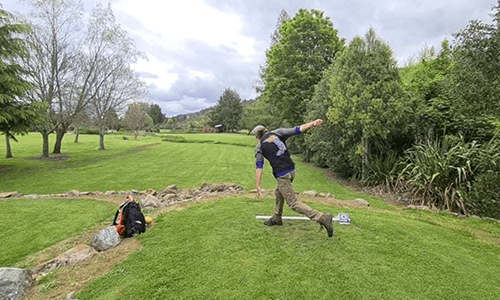 We are confident that Redstone will give NZ a great working example of how seamlessly the two golfing codes can be integrated.
Redstone Disc Golf Park is a must on a Disc Golf player's bucket list.